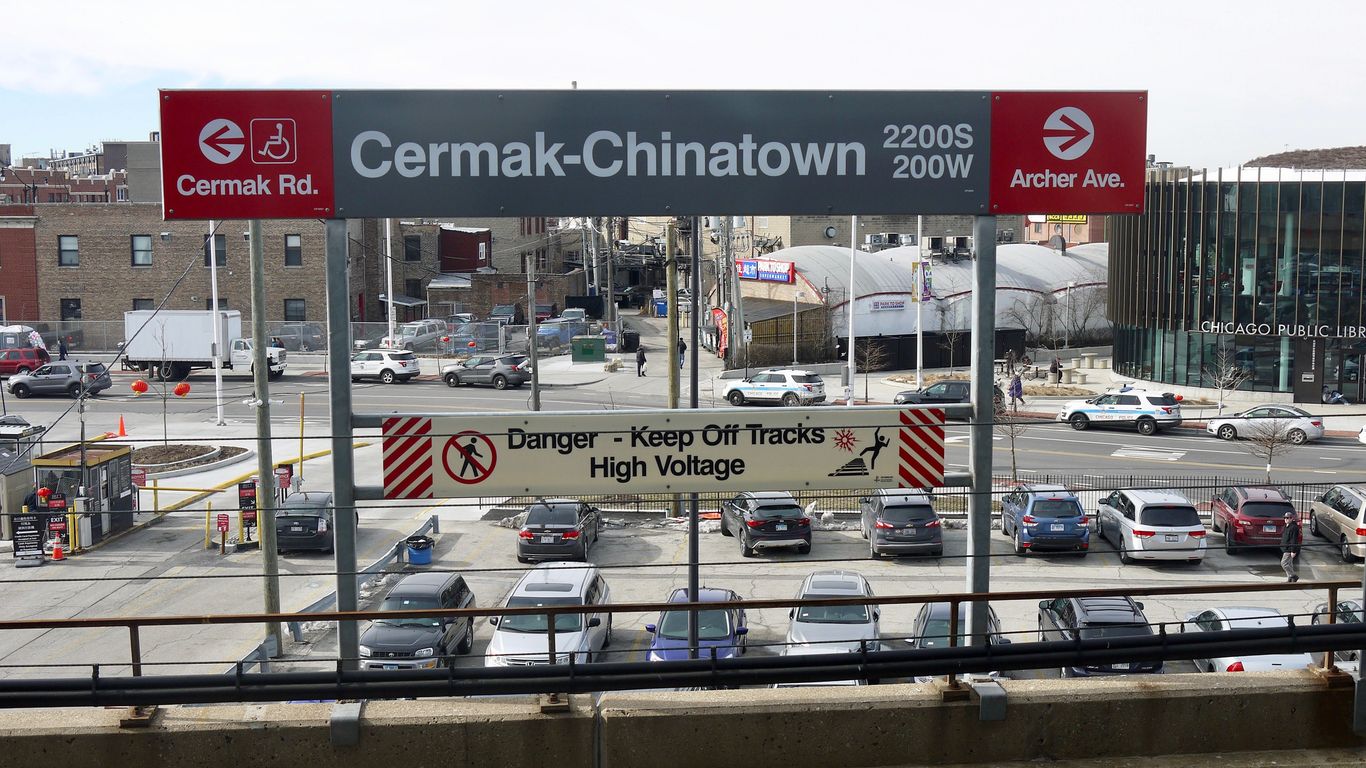 The fight for the city's budget is over, and the deadline to redraw the Chicago neighborhood map is two weeks away.
Why is this important: The city council is responsible for creating 50 city wards that reflect the 2020 census. This happens every 10 years.
According to the 2020 census, Chicago's population distribution is 31% whites, 30% Latinos, 29% blacks, and 7% Asians. The new maps should reflect these demographics.
Details: With the news of infighting, alternative cards and even possible litigation, it's hard to keep track of what's going on with the 2021 neighborhood remap. Here's what you need to know:
Chinese district: The the pressure is on for the council to carve out a neighborhood that accurately represents Chicago's Asian community, which has grown 31% since 2010.
Defenders are pushing for an Asian neighborhood anchored in Chinatown, currently represented by three different neighborhoods. The new neighborhood is expected to carve out part of Chinatown from the 11th Quarter, which represents Bridgeport and is the center of political power for the Daley family. It will be fascinating to watch.
Black caucus vs. Latino caucus: The two powerful caucuses having reported they will not budge from their demands for redistribution.
The black caucus wants to keep its 18 seats even with a 10% decrease in the black population since 2010.
The Latino caucus wants to add seats after the city's Latino population grew by 5%. They currently have 13 seats and want two more.
Lincoln Course: Map battles aren't limited to the south side. The $ 6 billion Lincoln Yards mega-development is currently in Ward 2, but it was previously in Ward 32, so both neighborhoods want it.
The words heat up between Ald. Waguespack (32nd) and Ald. Brian Hopkins (2nd).
This zone was also the source of one of the most important (and weirdest) redistricting stories after the 2010 census.
Alternative cards: City council is due to produce a card by December 1, but the proposed card will go to voters in 2022 if they don't meet the deadline. This opens the door to competing cards to present.
The new card will not come into effect until 2023.