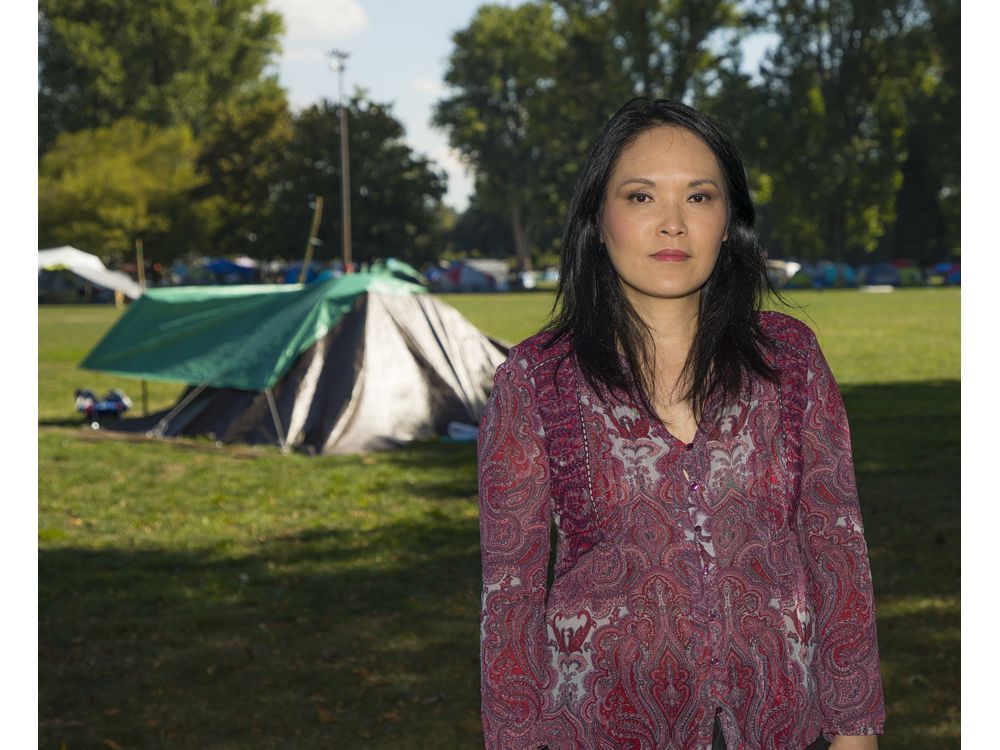 Opinion: Yet former mayor and premier Mike Harcourt says Ottawa needs to do a lot more about the housing crisis
Content of the article
Two years ago, NDP MP Jenny Kwan protested that the federal Liberals were spending less than 1% of their social housing budget on British Columbia, when the province is home to 11% of the population of country.
Content of the article
The glaring imbalance has improved since Kwan aired his complaints.
But the NDP MP for Vancouver East says British Columbians, who struggle with some of the most expensive housing on the continent and high rates of homelessness, are still not getting their rightful share of social housing funds . The vast majority continue to go to vote-rich Ontario.
"It was shocking to learn that in January 2020, British Columbia was so severely short-changed by the federal government for our fair share of funding for social housing and shelters from the National Strategy Co-Investment Fund housing, the only federal social housing program at the time. ", said Kwan.
"Since I revealed that BC only got 0.5% of the funding, I am happy to report that more funds have started flowing to BC"
Content of the article
Kwan, the NDP's housing critic, isn't alone in being appalled by the historically low level of non-profit housing money flowing into British Columbia. Former provincial premier Mike Harcourt said last week that the federal Liberals made a huge mistake in 1993 when they canceled those housing programs.
Now, nonprofit housing is needed more than ever, especially given widespread homelessness and addiction in British Columbia, Harcourt said, adding that Prime Minister Justin Trudeau's record new immigration targets for Canada are also putting intense additional pressure on housing and prices.
Douglas Todd: "Men Are Becoming Disposable:" The Painful Demographics of Homelessness

Douglas Todd: Trudeau's crackdown on real estate investors won't work. here's why
Compared to the measly 0.5% of funds BC has received in the past for social housing, Kwan's office provided government data showing that the proportion of that money that went to the province, based on figures from the beginning of last year, climbed to 5.7%.
Content of the article
This was equivalent to $135 million in grants and loans to British Columbia from the National Housing Strategy Co-Investment Fund, a branch of Canada Mortgage and Housing Corporation.
Meanwhile, Kwan's aide provided figures showing that last year Ontario received 86% of the fund's money, for a total of $1.3 billion. Alberta was worse off than British Columbia, attracting only 1.8%.
When Kwan factored in the additional funding from the Ottawa Co-Investment Fund that was "committed," i.e. pledged based on certain conditions that had to be met, she said the proportion potentially destined for British Columbia last year jumped to 8.6% of the total or $266 million. Ontario, which has three times its population, received $2.4 billion.
Content of the article
"While that's a big improvement from 0.5%," Kwan said, "it's still not enough. We're still below per capita, which is 11%."
Although the federal Liberals announced a new national housing strategy in 2017 with "great fanfare", including declaring that "adequate housing is a basic human right", Kwan said the housing crisis was only getting worse. .
While Harcourt praised Kwan for drawing attention to B.C.'s past shortfall, former Vancouver mayor laments former premier Jean Chrétien's decision to scrap non-profit housing program of Ottawa, which produced 25,000 low-cost housing units a year (many of them in Vancouver), ensured that 600,000 subsidized units were never built.
Content of the article
"Now, the Liberals' increased immigration levels from 250,000 to 400,000 newcomers a year means we need massive catch-up and a well-funded federal housing program, in partnership with government initiatives. provincial funding," Harcourt said, noting that 75% of immigrants move. in Montreal, Toronto or Vancouver.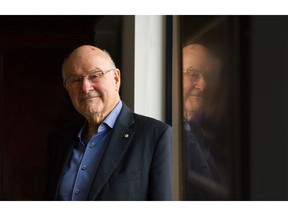 When Postmedia asked federal Housing Minister Ahmed Hussen if he thought B.C. was getting a fair share of social housing money, officials didn't offer an opinion or release numbers on the payments finalized to British Columbia.
Instead, CMHC media relations officer Leonard Catling said the latest figures, as of March, indicate $899 million has been pledged based on certain conditions that do not have not yet been met, to BC applicants through the Co-Investment Fund to build or repair 6,800 affordable housing units. Of a national fund of $5.3 billion, this equates to 16% for British Columbia
Content of the article
The federal government's Place to Call Home website, Catling said, provides more information on how the federal government is providing additional funding to applicants in British Columbia and elsewhere for things like building rental housing and subsidizing rents for "marginalized low-income groups.
Jill Atkey, head of the BC Non-profit Housing Association, said she was encouraged to see increased federal investment in affordable housing, including through CMHC's co-investment arm. "However, the rental affordability crisis is worse in British Columbia than anywhere else in the country and investments must address this need. We're not there yet."
Because land prices are so high in British Columbia, especially in urban areas, Atkey said the amount of federal money spent on building low-cost housing in the province doesn't go as far as in other parts of the country.
Content of the article
For his part, Harcourt, who recently penned a commentary for the Vancouver Sun arguing that the City of Vancouver should increase density while avoiding "overdeveloping" certain neighborhoods, praised the B.C. government's commitment to working with the private sector to create about 11,000 affordable housing units per year.
Ottawa, he said, needs to support the construction of 7,000 more non-profit housing units each year for the province.
The request is urgent.
---
More news, less ads: Our in-depth journalism is possible thanks to the support of our subscribers. For just $3.50 a week, you can get unlimited, lightweight access to the Vancouver Sun, The Province, National Post and 13 other Canadian news sites. Support us by subscribing today: The Vancouver Sun | Province.