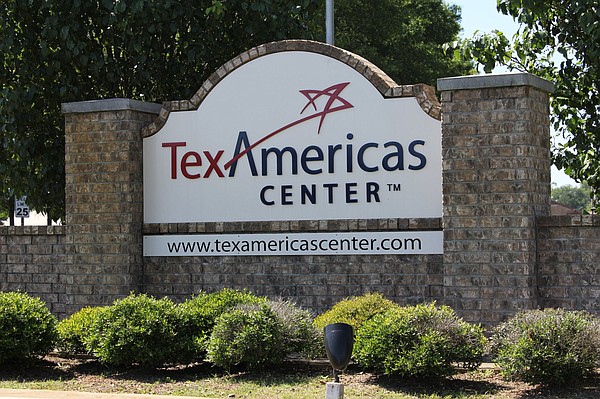 TEXARKANA — Results from the TexAmericas Center's annual employment and payroll census report show an increase in the number of new businesses moving into the industrial park, growth in the number of jobs find and a high tenant retention rate.
The company conducts an annual census of tenants and businesses to gauge its impact on the greater Texarkana area. The nationally-listed industrial park welcomed 11 new businesses in 2022, showing a 22% increase from the previous year. Businesses recorded 218 new jobs, marking a 263% increase from 2021, according to the report.
Meanwhile, TexAmericas Center saw a 91% retention rate over the past year, up from 74% in 2021.
The 2022 census also revealed an overall reported payroll of $48,547,478 on its combined footprint.
"We are thrilled to share this report which illustrates our hard work and dedication to growth in the region," said Scott Norton, executive director and CEO of TexAmericas Center. "The contributions TexAmericas Center is making to growing our economy and supporting businesses are unmatched – and will be a catalyst for the future growth of the greater Texarkana area."
Other highlights of the report include:
• a 40% increase over five years in the number of companies established on the TAC, from 32 companies in 2018 to 45 in 2022.
• A 16% increase in job growth over the past year, with 763 total jobs in 2022, 506 of which are non-Red River Army Depot employees.
Norton said the jobs and industry appeal of Texarkana and TAC can be attributed to low business taxes, the regulatory climate and the availability of talent.
"Job growth is very important to a local economy," he said. "Each year, our high schools, colleges and universities train thousands of people into the local workforce. However, at best, the Texarkana area creates hundreds of jobs, so we are hemorrhaging labor each year to growing job markets like Dallas-Fort Worth and Little Rock.
"Creating our own jobs, and especially quality jobs that pay at or above the Texarkana area average wage, means our kids don't have to leave Texarkana to find good jobs and young adults who left Texarkana can go home. »
Norton said TAC research shows that at its peak, the combined Red River Army Depot and Lone Star Army Munitions Factory employed more than 30,000 people in the summer of 1969. Now that job is around 3,000.
"Job creation is the difference between a growing economy and a stagnant, declining economy," Norton said.
TexAmericas Center will soon make announcements regarding its state-of-the-art building, expanding existing tenants, and attracting new employers in 2023. Additionally, the organization will add more job creation products, including the redevelopment of buildings, a new business park and additional certified sites.
With approximately 12,000 acres of land ready for development and approximately 3.5 million square feet of commercial and industrial products, TexAmericas Center serves four states: Arkansas, Louisiana, Oklahoma and Texas.
"The mission of the TexAmericas Center is job creation and the redevelopment of former DOD property," Norton said. "There is no other entity or organization like us. We offer a full basket of tools to help a business stabilize and continue to grow."