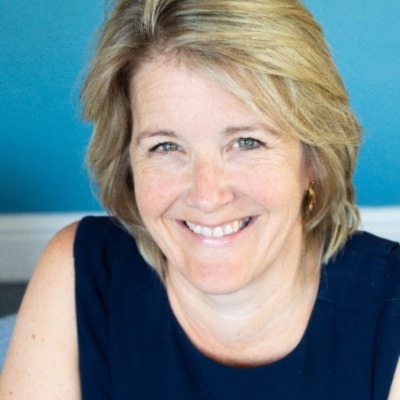 Improving equality, diversity and inclusion (EDI) in the housing association workforce helps us grow and represent the diverse communities we serve. This applies to all housing associations in the area, regardless of your size or regional location.
Orwell Housing is a housing association based in the largely rural counties of Suffolk and Norfolk. For many years, we had bought into the myth that it was either too difficult or nearly impossible to increase the diversity of our board and workforce. The rural area and the communities we serve were perceived as not being diverse.
So we decided to take a step back from that assumption and it became clear that it was based on a judgment that diversity is always visible. We know that's not the case, and we now know that the rural communities we serve are diverse in ways we never anticipated.
If you think of scattered and remote rural communities, it's easy to understand how someone can feel marginalized from their community if they aren't surrounded by people like them. If you don't feel represented in your community, you're more likely to be preoccupied with judgment and less likely to be yourself.
Data gaps
At Orwell, we saw this play out in the responses to the EDI survey, where a high number of respondents answered "prefer not to say". This indicated that staff felt uncomfortable sharing their reality and therefore felt they could not bring their true authentic selves to work.
This was also highlighted in the NHF EDI report, where key findings show that there are representation issues within the housing association workforce. There are also large gaps in our knowledge due to unknown data for many characteristics; particularly for socio-economic background, family responsibilities and gender identity.
This got us thinking and we decided as a rural housing association that it was no longer acceptable to not prioritize EDI and drive change throughout our organisation.
Driving Change
Recognizing the need for change, we launched an awareness campaign called #Flourish which aimed to demonstrate what it means to be an inclusive workplace, alongside our colleagues at Independent East (a consortium of housing associations operating in Norfolk and Suffolk). The goal of this campaign was to empower our employees and allow them to feel like they could bring their authentic selves to work without judgement. [CE1]
We have also invested in enhanced IDE training and learning, using the Human Library's innovative webinars and face-to-face training to increase understanding and awareness. We have been particularly active on our social media channels to show what we do, what we believe culturally and to discuss EDI topics, including the #Flourish campaign.
Advantages
By putting inclusivity at the forefront of our culture, both internally and externally and sparking conversations across all of our platforms, we've seen a greater level of engagement and diversity in applications for our roles. vacancies and our positions on the Board of Directors.
It helped prove that our rural corner of East Anglia is diverse and demonstrated Orwell's commitment to working harder to make our organization more diverse and inclusive. A place where our workforce can be welcomed and valued is just the beginning of our journey, but I'm glad we're headed in the right direction.
I am proud that Orwell is now a place where the opinions and contributions of all people are taken seriously and valued, regardless of their commitment to our values ​​and their skill in their role, as we celebrate each person as what an individual she is.
Bringing diversity of thought to our business ensures that we have a sustainable and thriving organization that is much better placed to understand and respond to the needs of our community. We are now having honest conversations with a range of our employees from different backgrounds to better understand how we can improve EDI to help drive our business. While there is always more to do, we are committed to ensuring our employees feel they can #Thrive at Orwell.
We've shown that diversity and inclusion aren't just rooted in urban areas, they matter just as much in rural communities.
It is important that rural housing associations prioritize driving change through EDI and recognize the value it brings to the workforce and the communities we serve. Housing associations, regardless of size or regional location, will thrive as a result and help us become a truly equal, diverse and inclusive sector.