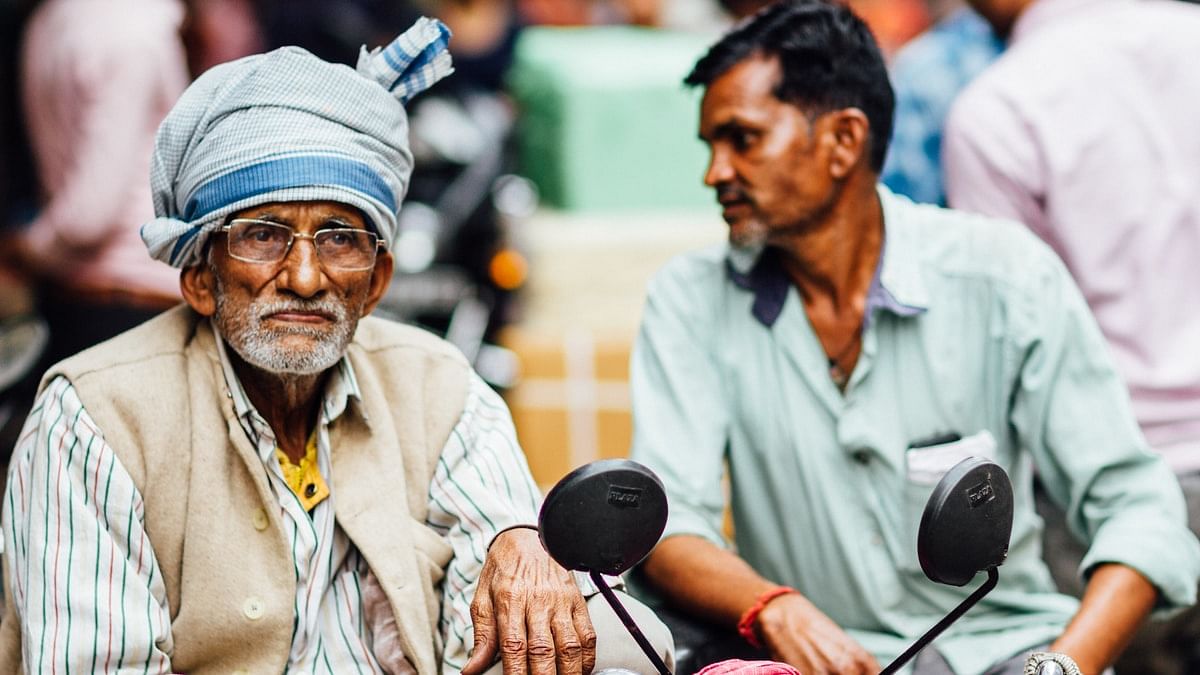 Text size:


New Delhi: India's senior population (60 years and over) is expected to hit 194 million in 2031 compared to 138 million in 2021, an increase of 41% over a decade, according to the National Statistical Office (NSO) Seniors in India 2021 report.
Highlighting concerns about an aging population and stressing the need for India to plan for a changing population structure, the report says there will be 93 million men and 101 million women in 2031 – up from 67 million. men and 71 million women in 2021.
The report released Thursday cited the findings of the Technical Group on Population Projections for India and the States 2011-2036 for its forecast.
The NSO, under the Ministry of Statistics and Program Implementation (MoSPI), has sought to provide information on the issues and status of older people in the country, and to assist in policy development.
The report focused on the 2017 United Nations Report on the Aging of the World's Population, which claims that by 2030, people aged 60 and over are expected to outnumber children under 10.
---
Read also : How UP could achieve "population stabilization" by 2026-30, even without a law
---
Share of population
The report says there will likely be an increase of nearly 34 million older people in 2021 compared to 2011 (104 million). This figure is expected to increase by around 56 million over the next decade.
The percentage share of the elderly population in the total population is expected to increase from 8.6% in 2011 to 10.1% in 2021 and is expected to reach 13.1% in 2031.
The 1991 census showed that the elderly female population (29.4 million) outnumbered older men (27.3 million). The ONS report indicates that this trend has intensified over the past two decades. The elderly female and male populations are now expected to reach 100.9 million and 92.9 million, respectively, in 2031.
The ten-year growth of the elderly population (rate of population growth over a 10-year period) versus that of the general population has shown a huge contrast.
While the ten-year growth of the elderly is expected to decrease from 35.5 percent in 2001-11 to 35.8 percent in 2011-21 to 40.5 in 2021-2031, growth is expected to decline from 17.7 to 12, 4 to 8.4 percent in the general population, respectively.
The average annual growth rate of the elderly population compared to the 2011 population census is 3.28%.
Data by state
According to the report, Kerala currently has the highest elderly population (16.5%), followed by Tamil Nadu (13.6%), Himachal Pradesh (13.1%), Punjab (12.6%) %) and Andhra Pradesh (12.4%) in 2021.
Bihar, Uttar Pradesh and Assam have the lowest proportion with 7.7%, 8.1% and 8.2%, respectively.
Within a decade, the same five states are expected to have the maximum proportion of older people in their population: Kerala (20.9%), followed by Tamil Nadu (18.2%), Himachal Pradesh (17.1% ), Andhra Pradesh (16.4 percent) and Punjab (16.2 percent).
Over the past decade, the highest average increase was observed in Delhi (6.60%), Gujarat (4.88%) and West Bengal (4.27%). The smallest average increase was observed in Uttar Pradesh (2.16%), followed by Bihar (2.28%) and Madhya Pradesh (2.53%).
---
Read also : Population control is already activated. Adityanath's bill risks reversing UP's upward trends
---
Economic status of the elderly population
The report notes a significant increase in the old-age dependency ratio, which rose from 10.9% in 1961 to 14.2% in 2011 and is expected to rise to 15.7% and 20.1% in 2021 and 2031, respectively. .
The dependency ratio of women and men is expected to reach 14.8% and 16.7% respectively in 2021.
The old-age dependency ratio is defined as the number of people aged 60 and over per 100 people relative to the 15-59 age group.
The 2011 census showed that the overall old-age dependency ratio ranged from 10.4% in Delhi to 19.6% in Kerala. This percentage is further expected to vary from 12.7% in Assam to 26.1% in Kerala in 2021.
For 2031, the old age dependency ratio could vary from 15.6% in Bihar to 34.3% in Kerala.
The report notes that the dependency ratio of older women to men is significantly high in states like Kerala, Tamil Nadu, Himachal Pradesh and Punjab in 2021.
Other indicators
The report says that literacy levels of older men and women have improved over time in both rural and urban areas, but it noted a huge gender gap, with only 28% of older women literate compared to 59. % of men (Population Census 2011).
The difference is even more marked in rural areas where 51% of men were literate compared to 18% of women.
The average number of years of formal education among people aged 60 and over is highest in Chandigarh (12.7 years) followed by Delhi (10.7 years) and lowest in Sikkim (6, 2 years), followed by Mizoram (6.3 years) and Daman & Diu (6.5 years).
---
Read also : Will Lok Sabha's strength increase to 1000 from 543? Here is how it can be done
---
Subscribe to our channels on YouTube and Telegram
Why the news media is in crisis and how to fix it
India is all the more in need of free, fair, uninhibited and questioning journalism as it is facing multiple crises.
But the news media are in a crisis of their own. There have been brutal layoffs and pay cuts. The best of journalism is shrinking, giving in to crass spectacle in prime time.
ThePrint employs the best young reporters, columnists and editors. Supporting journalism of this quality requires smart, thoughtful people like you to pay the price. Whether you live in India or abroad, you can do it here.
Support our journalism