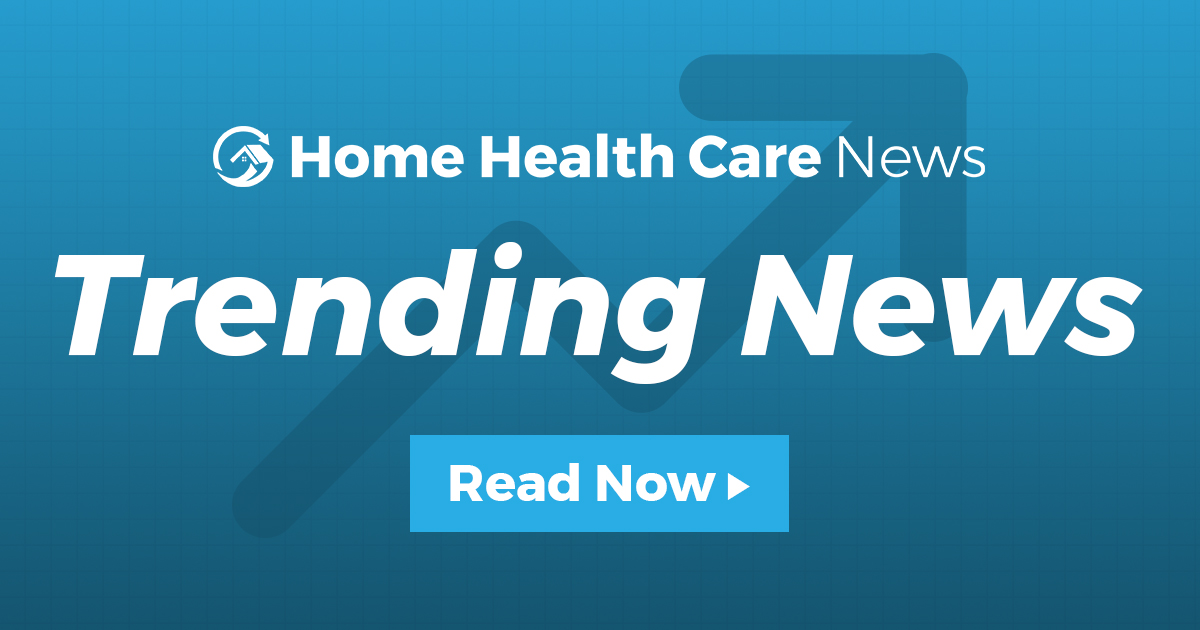 In many ways, 2021 has been a resounding success for homecare company PathWell.
Now CEO Raman Brar has even bigger plans for 2022.
"I would say that our objectives [for the next year] double what we did in 2021," Brar told Home Health Care News. "And some of that we've already done."
Based in Fairfield, Connecticut, PathWell has about 100 employees, split evenly between its back-end staff and its caregivers in the field. Overall, its patient census is around 400.
PathWell started as a technology company aiming to help other operators with back-end issues. But when COVID-19 hit, he changed direction to become a provider himself, with capabilities he once exclusively sought to give to others.
PathWell has now become a multi-state provider through expansion and acquisitions. As part of its growth, Brar said PathWell has at least one and possibly more acquisitions in the works that are expected to materialize over the next eight months.
"There are a few deals we're working on quite actively," Brar said. "There are two that, sitting here in April, I have very good visibility on and we might even be able to do another one towards the end of the year."
PathWell has doubled its census from about 200 to nearly 400 from 2020 to 2021. Brar expects PathWell to be able to double that number again, and possibly even hit the 1,000 patient mark.
He also expects the company to double its profits year on year.
"Keeping the numbers round, we entered the year around $5.5 million and we imagine that this year, assuming our acquisition targets are met, we will be well north of $10 million. ", did he declare.
To do this, Brar said solidifying the company's foundations by hiring key members of the management team was a priority in 2021. Bringing in the likes of Kelly Federle as clinical director and Vik Shanbhag as as vice president of rehabilitation services helped give the team more stability.
Streamlining recruitment and engaging with candidates more proactively was another key to PathWell's growth in 2021, Brar said.
Additionally, another key aspect of PathWell's early success is its clinical quality assurance (QA) process, the core team of which is based in India. Brar said the two doctors who lead the quality assurance team help streamline the training process and get employees up to speed much faster than normal.
"[Employees] are properly trained, they know the expectations," Brar said. "Naturally they all do their own records, all their admissions, their discharges, all of these doctors are vetted by our clinical quality assurance team. Then they already have a relationship because they were there from day one.
In September, PathWell acquired Caring Angels Home Health, a company with a strong presence in Virginia and West Virginia. At the time, Brar told HHCN that the company's goal was to push volume through the firm's strong foundation.
In 2020, PathWell acquired Shamrock, a home healthcare provider based in Southern Connecticut. Its acquisition of Caring Angels, which was advised by mergers and acquisitions firm Agenda Health, extended its reach further on the East Coast.
Looking ahead, being able to offer larger and legacy agencies something valuable as partners is also on the table.
"We know we have something to offer these agencies," he said. "They might have great brand and community relationships, but we could step in and improve their clinical quality assurance, their communication systems between clinicians. That's exciting."
Going forward, it will be important to remain transparent to the rest of the team and to new clinicians joining PathWell through acquisitions, Brar said.
"We are very clear and blunt with our strategy," he said. "Everyone knows what we are doing. We roll up. It's not a secret. We lead with it and we lead with the value proposition of a scaled enterprise.
The home health care industry is stressful enough, Brar said. That's why it's important to be on the same page with clinicians and other staff as they continue their journey together.
"At the end of the day, we're in an industry that just has a crazy amount of regulation coming our way," Brar said. "The pressure of reimbursements is at its highest level, the social challenges are difficult. So anything we can do to put processes in place and create a foundation to make their job easier, that makes everyone happy.