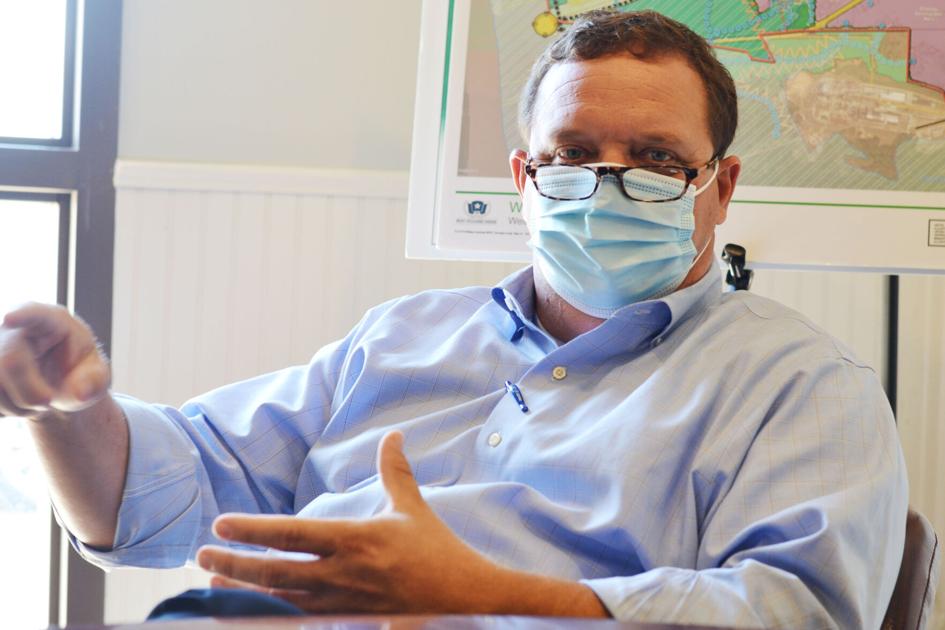 The decade leading up to the 2020 census showed population decline in the Felicianas, but parish leaders see no need to be alarmed or attribute the losses to the region's natural demographic trends.
The parish of East Feliciana continued to decline in population and the parish of West Feliciana retreated after making gains between 2000 and 2010.
Last year, East Feliciana's population was 19,539, down 3.6% for the decade and down 8.5% this millennium. President and CEO Jody Moreau said the numbers will serve as a basis for long-term planning.
"The police jury has been made aware of the new census data and plans to meet individually with the designated representative to plan how to use the new data to better serve their districts and our parish," he said.
Jackson remained the largest incorporated area of ​​Feliciana, increasing 3.85% to 3,990 residents, and Slaughter was the only other town or village to increase in population, climbing 3.81% to 1,035.
St. Francisville's population fell 12% to 1,557 and Clinton's fell 19% to 1,340. Wilson's population was down 42% to 348.
Moreau said the population of East Feliciana is aging. "Of course we are disappointed with the decline in the population, but given that we are turning more into a 'retirement community' type parish and that is how it is evolving," he said. "It really boiled down to two parts: We had residents who left following the devastating events of the 2016 floods, and we have residents who are dying at a rate greater than the number of children in our parish. "
Kenny Havard, originally from East Feliciana Parish and a graduate of Jackson High School, has left the ward and is now President of West Feliciana Parish. The population of the parish on April 1, 2020 was 15,310 inhabitants, up 1.3% from the 15,111 inhabitants of the parish two decades earlier.
This small increase associated with areas of decline is something Havard can live with, given the issues often associated with the growth and consequences of the 2016 floods.
"We are preparing today, we are preparing for the storm (Hurricane Ida) and we know that we have two hot spots involved in the flooding," he said. "The more you buy a cheaper property, the more money developers make and then they disappear. They don't care whether you are flooding or not.
Havard said planning and studies are in place to determine how much growth the parish can take without incurring growing pains. A recent development request was not rejected by the parish council, but all construction projects are on hold to facilitate proper planning. "We were under a moratorium at the moment, and no major subdivision fill orders are being drafted," he said.
The parish appointed a working group to draw up a rural development plan.
"We want to stay rural," Havard said. "We want the canopy above the trees. We want to do everything we can to attract people who want to come to a rural area and get out and get some fresh air, hike Tunica Hills or maybe go to Cat Island, come to a little music festival – we let's not go after 'huge.' "
Finding the balance is important, but not at the expense of the West Feliciana that Havard and his constituents value. "You can be very small, but be very good," he said. "When you go to the store, you know your neighbor. So we can be a big family here, not just a huge community."
The state has areas that are experiencing marked growth. Twenty-five of Louisiana's 64 parishes showed growth between 2010 and 2020. West Feliciana ranked 25th in terms of growth.
East Feliciana is ranked 48th for total population, up one place, and West Feliciana is 50th, up two places. Saint Helena, with 10,920 inhabitants, ranked 56th after posting growth of 3.6% over the past decade. He also won two places.
Feliciana's neighbor, East Baton Rouge, remained the largest parish in the state, with 456,781 residents, exactly 16,000 more than Jefferson Parish. The parish of Orleans numbered just under 384,000.
In general, areas close to cities have developed. The parishes of St. Bernard and West Baton Rouge have moved up four places in the population rankings after double-digit growth over the past decade. Grant also gained four places, but because those around him fell at a rate greater than his population loss of 0.6%.
In the metropolitan area of ​​Baton Rouge, Ascension, Livingston and Tangipahoa also gained a place in the standings. The parish of Iberville lost one place and the Assumption lost three.
The parish of Tensas has fallen to 4,147 inhabitants, down 37.3% since the start of the decade. It remains the least populated parish in Louisiana.