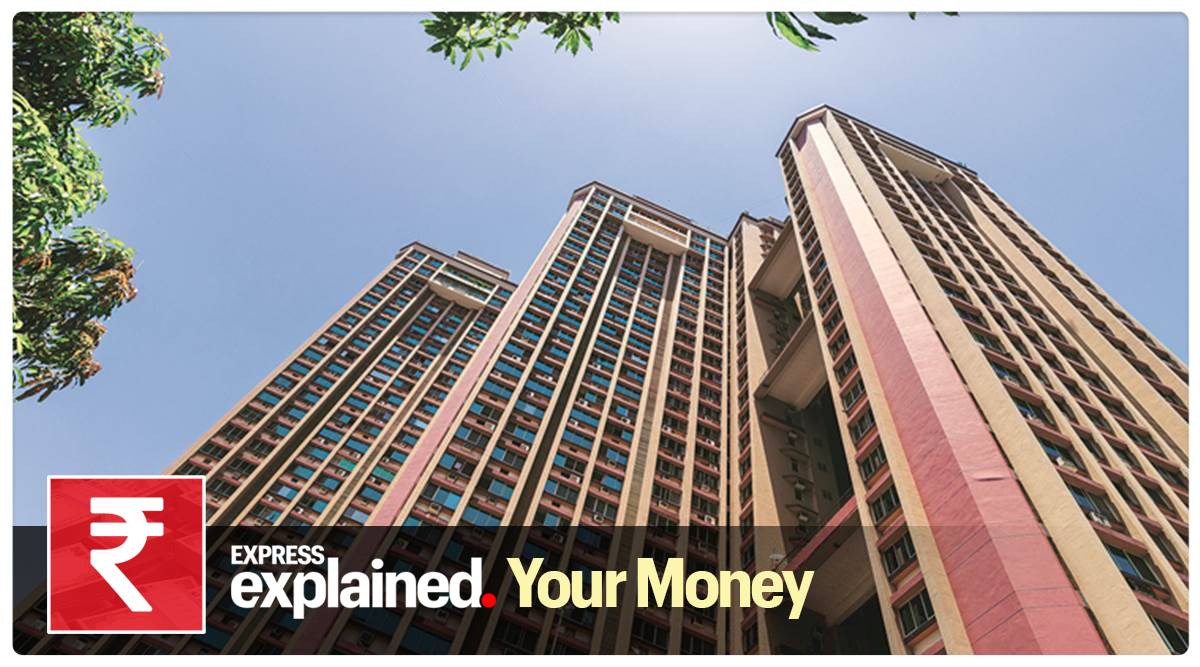 Over the past month, several banks and housing finance companies have announced cuts to their mortgage rates. While reflecting high liquidity and lower interest rates in the economy, the reduction also means that there is a growing demand for new home loans, and no bank or HFC wants to move on. next to that. Industry experts believe that potential home buyers may find this time appropriate, given the discounts offered by builders and the low interest rates in the economy.
Why has demand increased?
The demand for housing increased sharply in the two quarters between October 2020 and March 2021 following the first wave of Covid-19. It was helped by factors such as a reduction in stamp duties by several state governments, discounts offered by developers, and low interest rates. The pace slowed down in the quarter ended June 2021, following the second wave of Covid, but picked up in the past two months, with the economy becoming more open, an improvement in the pace of vaccination and increased economic activity.
A senior official at a large housing finance company said Covid-19 has been a major driver of housing demand as people realized they needed more space in the house for work home, education, quarantine, among others. "While many of those who were comfortable living on rent now feel the need to have their own home after Covid, many households are now looking for a larger home based on the space needs of home work and children. who take their courses at home. In urban areas, a lot of people have felt the need for a bigger house and those who can, opt for a house with a little more space, "he said.
Industry players say that with working from home becoming the norm for many workers in the IT and other service industries, many people are now looking to buy a larger home, even if it is further away from their home. workplace or central area of ​​the neighborhood.
The increase in demand over the past year has resulted in higher prices in some cities. The Residex – the housing price index updated quarterly by the National Housing Bank – rose in Delhi from 91 in December 2020 to 95 in March 2021, in Noida from 104 to 108 and in Bengaluru from 116 to 118 in Bengaluru. While it fell in Mumbai from 106 to 105, it jumped in Navi Mumbai from 107 to 118.
Are the prices going to increase?
Experts and industry insiders believe prices won't rise quickly as developers look to increase sales to improve cash flow, inventory levels are high, and fresh supplies are coming, although at a slower pace.
"While the average stock for all of India at the end of March 2021 had fallen to 42 months, it has now dropped to 48 months (following the drop in sales after the second wave of Covid) and there are around 12, 5 lakh of unsold units in 60 cities. This is way too high and demand has shifted to ready inventory, "said Pankaj Kapoor, Founder and Managing Director of Liases Foras Real Estate Rating and Research Pvt Ltd.
Even the HFC official said that "no one expects house prices to rise" because there is enough supply in the market. Even if there is a demand, he said supply would not be a problem because "the use of new technologies can speed up supply". He added, however, that there could be a 10-15% increase in prices as the prices of raw materials rise and the cost of labor has also increased following the return of workers to their countries. original.
Should you buy your house now?
If you've saved up to buy a home, now is the right time. Kapoor said it was a "buyer's market" because there is enough supply and even the developer is looking to increase sales to increase cash flow. At the same time, the interest rates are attractive. Besides a lower IME, a bigger benefit is that a lower interest rate increases a customer's eligibility. For example, if you are eligible for a loan for which the EMI should be up to Rs 50,000, then if at an interest rate of 8% you can take out a loan of Rs 60 lakh, at a lower rate. of 6.7% the loan the amount can go up to Rs 66 lakh.
Industry insiders say developers are under pressure as construction activity has fallen by around 40% due to Covid. "Now is a good time to buy, but buyers should go for ready-made projects. If the builders are under pressure, they are forced to give discounts to increase volumes and then it's a buyer's market, "Kapoor said.
It makes sense to buy a house for your own use, but not as much as buying a house for investing. Prices may not rise quickly, given high inventory levels and new inventory arriving as well.
Should we also invest in real estate stocks?
In the midst of the stock market boom, real estate stocks also rose sharply. Strong sales by blue chip real estate companies in the subways more than tripled the NIFTY real estate index, from 160 in May 2020 (monthly closing base) to 525 in September 2021.
Analysts point out, however, that the bull housing market is supported by low interest rates, a recovery in the economy, recent reforms that have boosted investor confidence and first-time buyers. "This is not possible without the collective trust of market players. It also indicates that the sector is set to return to the growth cycle seen during the real estate bull market before 2008. Investors can participate in a phased manner depending on their risk appetite and their holding period, "a declared a financial market player.
In addition to using the mutual fund route to invest in real estate stocks, investors may also consider buying units of real estate investment trusts or systematic investment plans in stocks of leading real estate companies. to gain exposure to the real estate market.
Unlike a one-off investment in an apartment or land, real estate investing can be done little by little without the hassle of property management. These investments are also more liquid and offer the possibility of averaging your costs in the event that prices fall in the meantime.