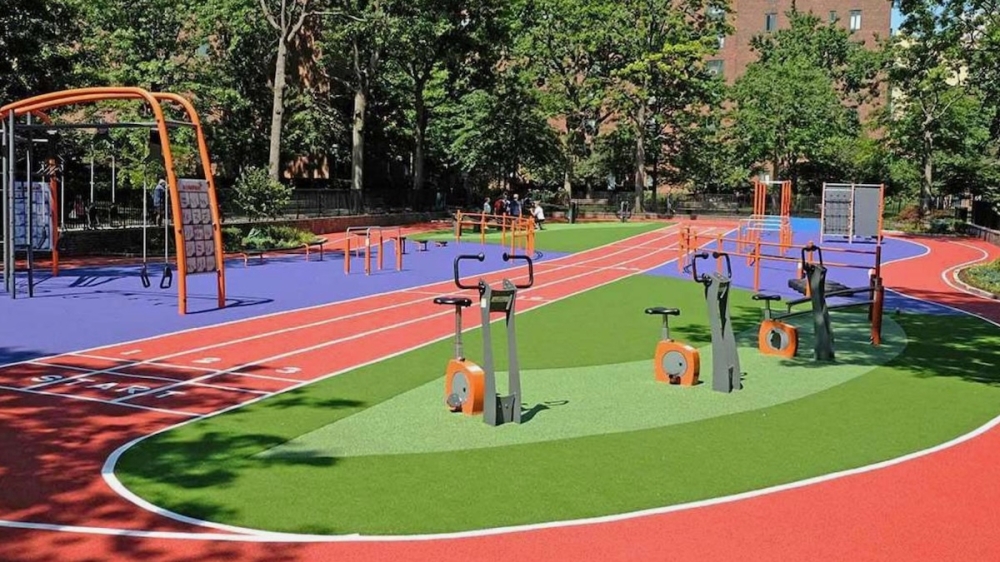 New light fixtures are being installed in the Cannaday Recreation Area near Clark Middle School. The 4-acre park is being redeveloped into a sports training center. A budget of $ 500,000 will provide the neighborhood with an obstacle course similar to that of the television show "American Ninja Warrior". (Courtesy of the City of Frisco)
Read the most popular business and community news from the past week in the Dallas-Fort Worth area.
Collin County passes $ 411 million budget with new property tax rate
County Judge Chris Hill noted that as the population of Collin County continues to increase, the county will continue to see property tax revenues increase despite not increasing the tax rate.
Frisco gives priority to the development of parks and trails
"The way parks have been used has changed dramatically over the past two decades. People tend to be more active now, and we've seen that especially in the last 18 or 24 months with the pandemic, "said Frisco Pro Mayor Tem Bill Woodard.
Plano ISD to pilot Virtual Academy program for K-6 students
Governor Greg Abbott enacted Senate Bill 15 on September 9, according to the Texas Legislature Online system. This bill, drafted by Senator Larry Taylor, R-Friendswood, allows independent school districts and open enrollment charter schools to offer virtual programs without cutting state funding.
Here are 5 updates on construction projects in Frisco
The projects include work on Legacy Drive, Town and Country Boulevard, Meadow Hill Drive, Panther Creek Parkway and Fields Parkway.
The Fire & Ice sports bar in Frisco is closed
Signage was removed from the facade of the building and the bar's phone number was disconnected.
Matt Payne and William C. Wadsack contributed to this report.