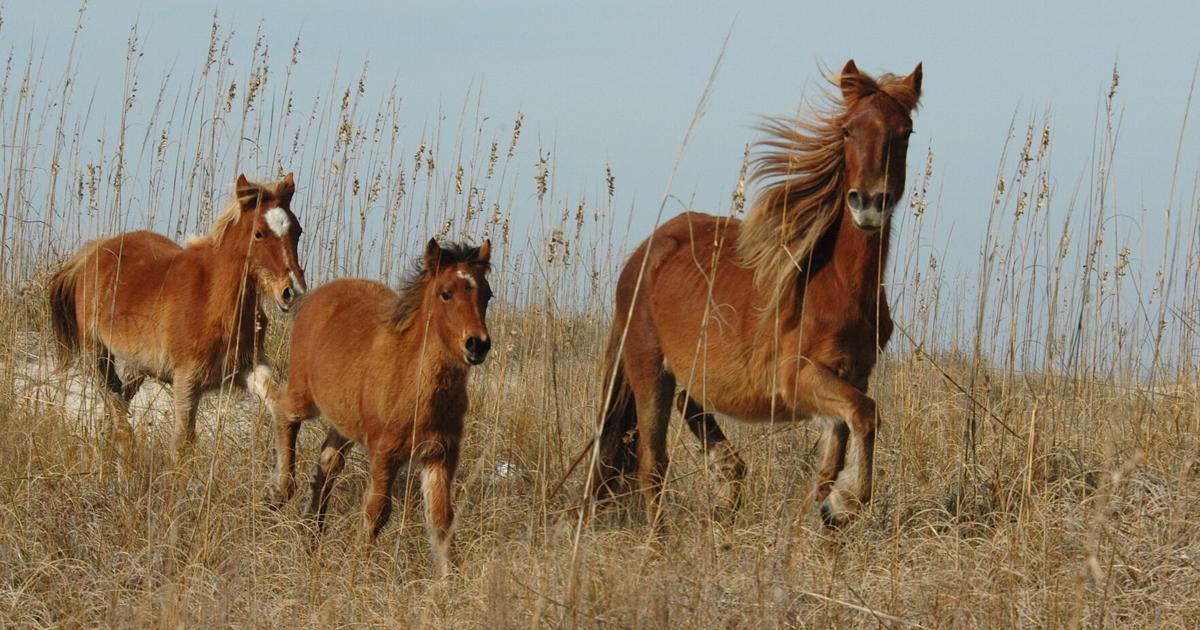 HARKERS ISLAND —The number of Shackleford Banks horses increased by four in 2021 from the previous year, according to the 2021 Annual Horse Report released Feb. 24 by the National Park Service of Cape Lookout National Seashore and the Foundation for Shackleford Horses.
The report, which covers the 2021 calendar year, says that at the end of the year there were 121 horses on Shackleford Banks. That compares to 117 horsepower at the end of 2020.
The NPS and the non-profit Shackleford Horse Foundation cooperatively manage the herd. The legislated population goal for the herd is 120 to 130 horses.
According to the report, since 2005, when the last horse roundup took place, the year-end population has fluctuated between 105 and 126.
"No roundups are planned for the foreseeable future," the report said.
Eleven foals were sighted in 2021. Seven horses died the same year. This brings the herd mortality rate to 6% for 2021, which matches the average mortality rate of 6% from 1999 to 2020.
The report states that since 1999, the average lifespan of horses has been around 11 years. The oldest living mare on the island is 28 years old.
The majority of horses, 61%, are female, with 39% male. Of the 31 horses aged 15 and over, 27 are female and four are male.
Park officials said contraception was linked to increased longevity in treated females.
Contraception has been used adaptively to manage the feral horse population since the early 2000s. However, no mares received contraception in 2021.
Cape Lookout National Seashore and foundation officials stress that the most important factors in protecting wild horses are public education and viewing them from a distance.
They encourage visitors to watch them "without interacting with them or interrupting their natural behavior," the report says.
Officials regularly highlight this message in the media and through programs such as the park's "Horse Sense and Survival" tours, which will resume in 2022.
The park also offers visitors the opportunity to learn more about wild horses by participating in the Junior Ranger Wild Horse Protector activity. The program is designed for students in grades six through eight. Parents, guardians or youth workers can consult backpacks containing the instruments necessary to carry out activities such as those carried out by the wild horse biologist. Upon completion, students receive an award and are certified Wild Horse Protectors.
To view the full report, go to the park's website at https://go.nps.gov/horsereports.
Contact Cheryl Burke at 252-726-7081, ext. 255; email [email protected]; or follow on Twitter @cherylccnt.